Digitize your financial company with our
smart solutions
We offer financial companies a complete solution for invoice financing, accounts receivable management, and lending, where we handle the entire life cycle of your receivables.
Through our smart solutions and extensive ecosystem of integrated partners, Keeros Finance optimizes the lending process - making your company faster, safer, and more profitable.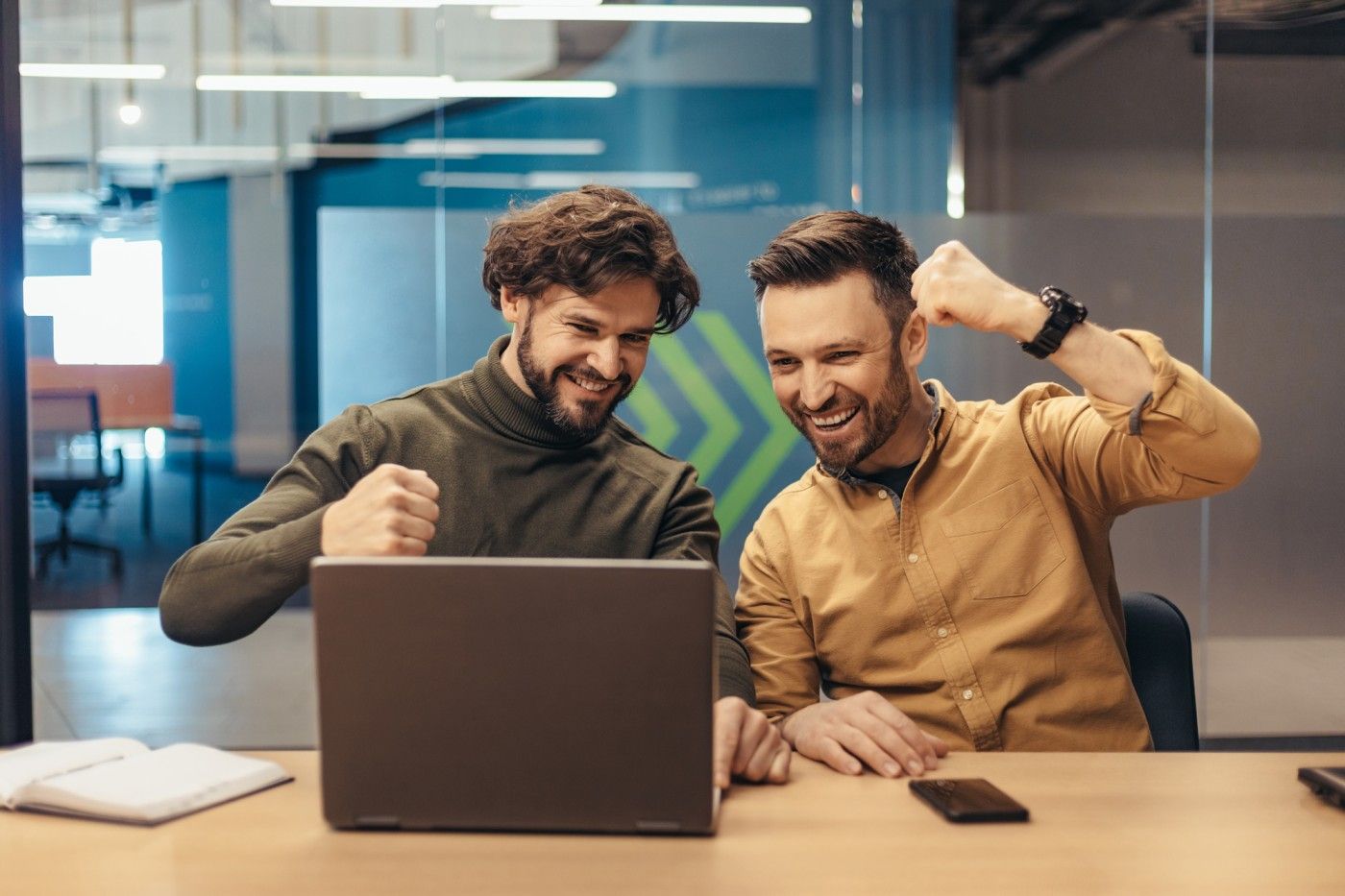 Tackle uncertainty, risk, and unpredictability.
Keeros Finance is the modern solution for business lending and the natural choice for Nordic finance companies since 2011. Built by finance companies for finance companies.
Invoice Purchase and Factoring.

Simplify the invoice purchase process with easy onboarding, efficient and integrated credit assessment, and full automation throughout the invoice lifecycle.

Business Lending.

Smoother lending with easy onboarding, automatic credit assessment, e-signing, and secure interaction between you and your customers.

Operational and Financial Leasing.

Optimize processes and monitor your assets within operational and financial leasing.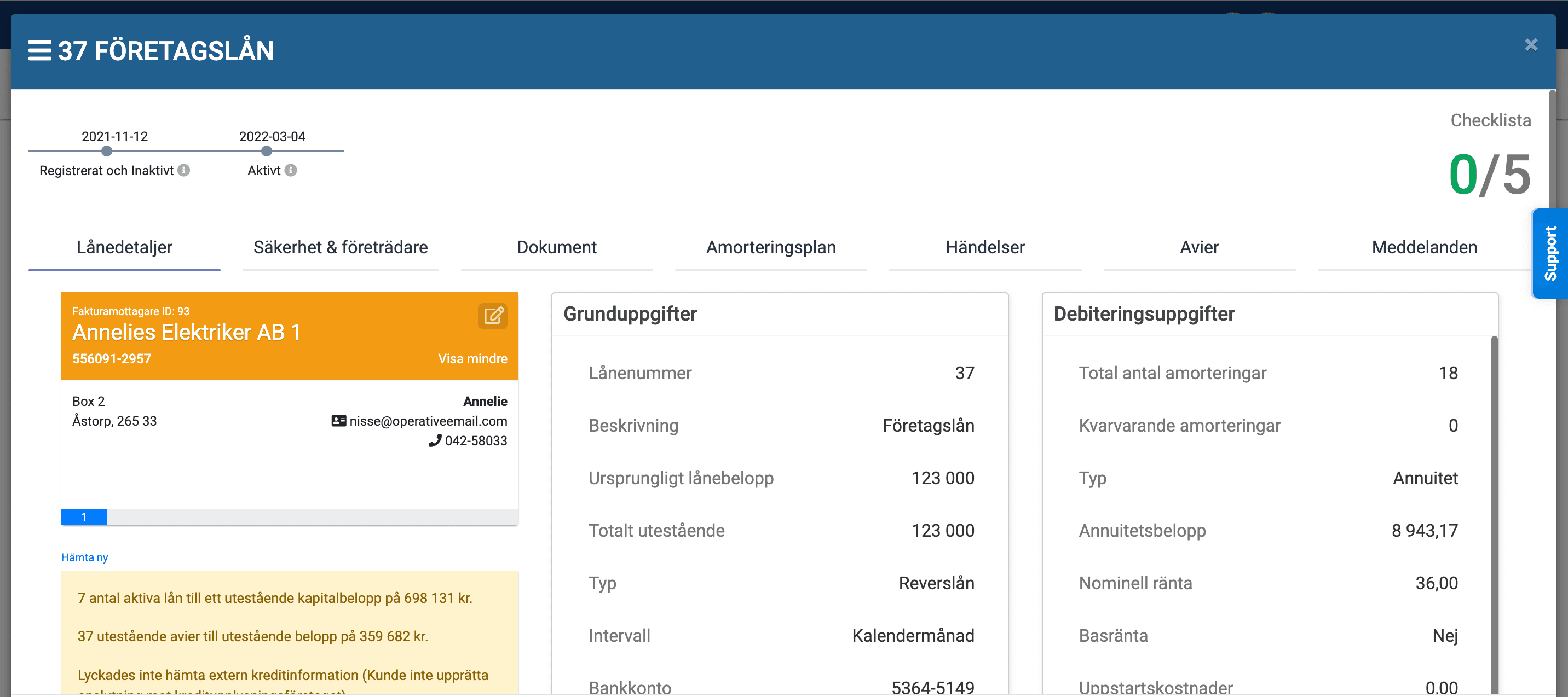 Ready to get started?
Book a demo today.
We help you get started in no time. Book a demo today and get an overview of how we can help you streamline your business.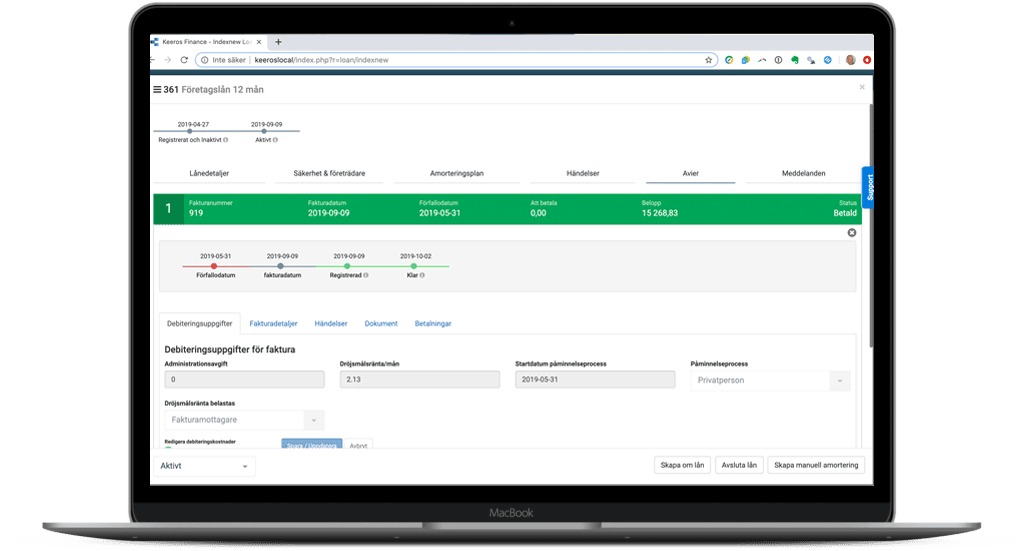 Simplicity and automation for your financial company
Simplicity

Leave the complexity behind. We simplify regulatory compliance and provide you with the tools to make well-informed credit decisions.

Automation

Automate processes such as credit assessment, invoice monitoring, and reminders, freeing up time for more value-added work.

Scalability

Stop worrying about scaling up infrastructure. Our cloud-based platform grows with your business, allowing you to focus on creating value.

Affordability and Transparency

Forget about expensive license costs and IT consultants. Our pricing model is simple - a low monthly fee and costs only when used.